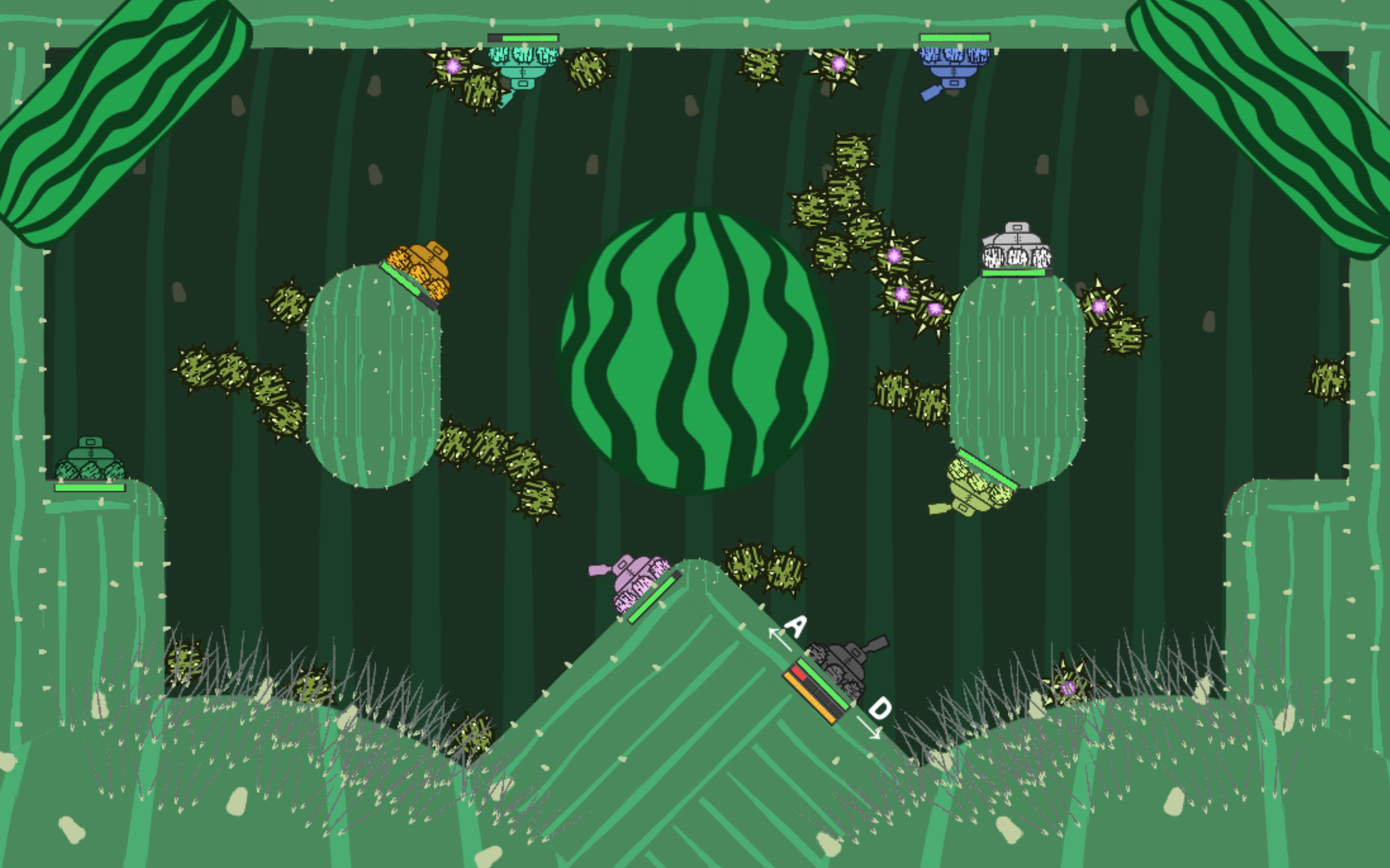 Stacktus
A downloadable game for Windows
Shoot and stack sticky cacti, dislodge your friends from the walls and ceiling with bouncy watermelons and knock them into deadly cactus stacks. Watch your cactus tower grow and become a deathtrap as the battle goes on... just be sure to not get knocked into it yourself!
Stacktus was designed and prototyped game jam style over the course of three days. It was decided to take the idea further, and development continued for another 3 weeks.
Install instructions
Extract the file and run the executable.